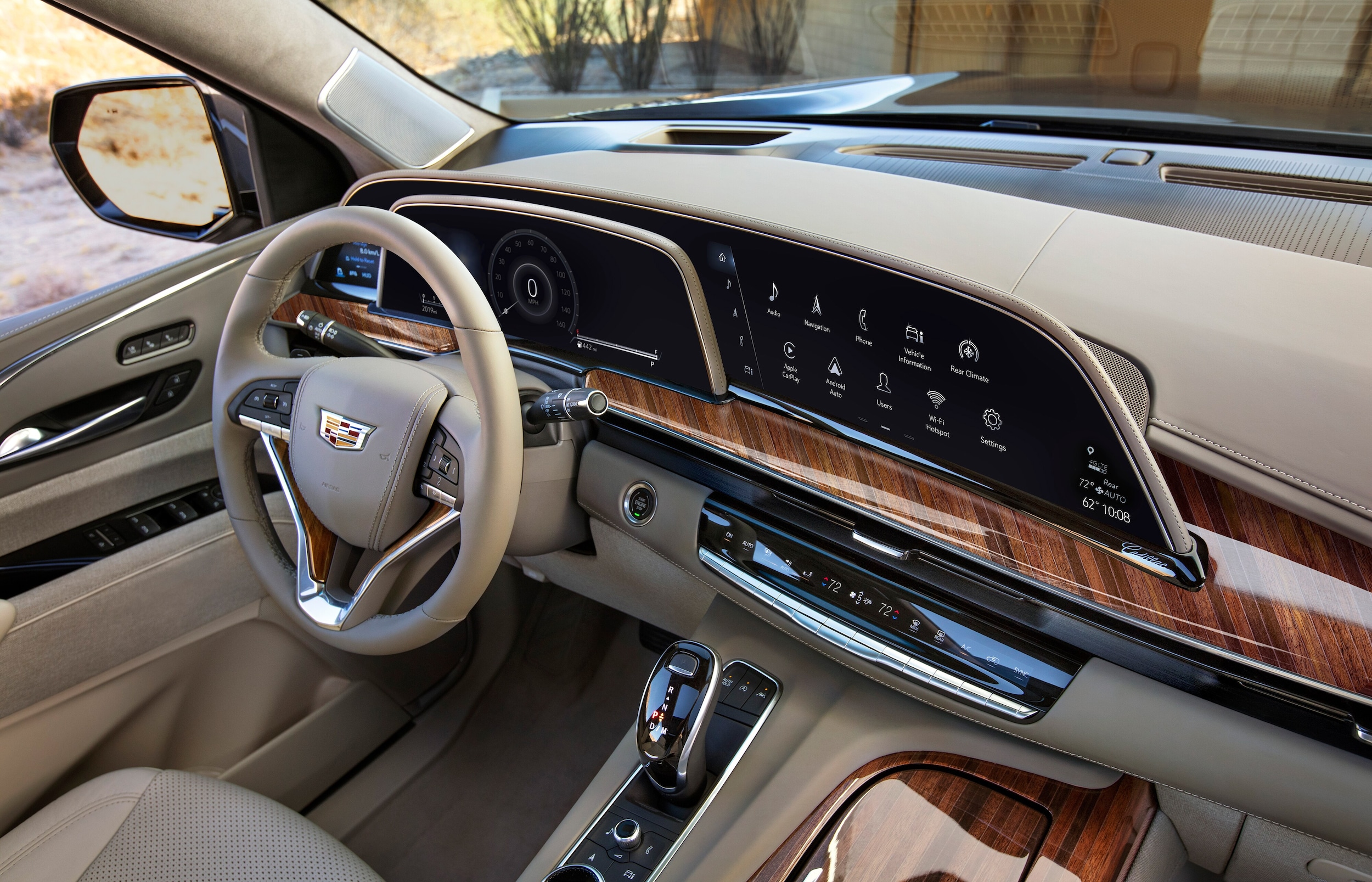 When it comes to luxury SUVs, what is the first vehicle that comes to mind? For many, it's the Cadillac Escalade. This full-size premium SUV has been setting the bar high when it comes to elegance, power, and sophistication. It's the best of functionality and style, and you can take home the newest model today at Silver Star Cadillac. If you've been dreaming of taking on the roads in a Cadillac Escalade, don't wait any longer and treat yourself.
The newest Cadillac Escalade is a showstopper from the inside out. Every stitch, knob, and detail is designed with the utmost care and precision. The interior is not only spacious but surrounds you with high-quality leather seating and advanced technology.
The exterior is bold, stunning, and modern, with signature taillamps that leave your followers in awe.
The front end showcases the Cadillac emblem as you cruise with confidence.